Screen sizes between 1 and …. m²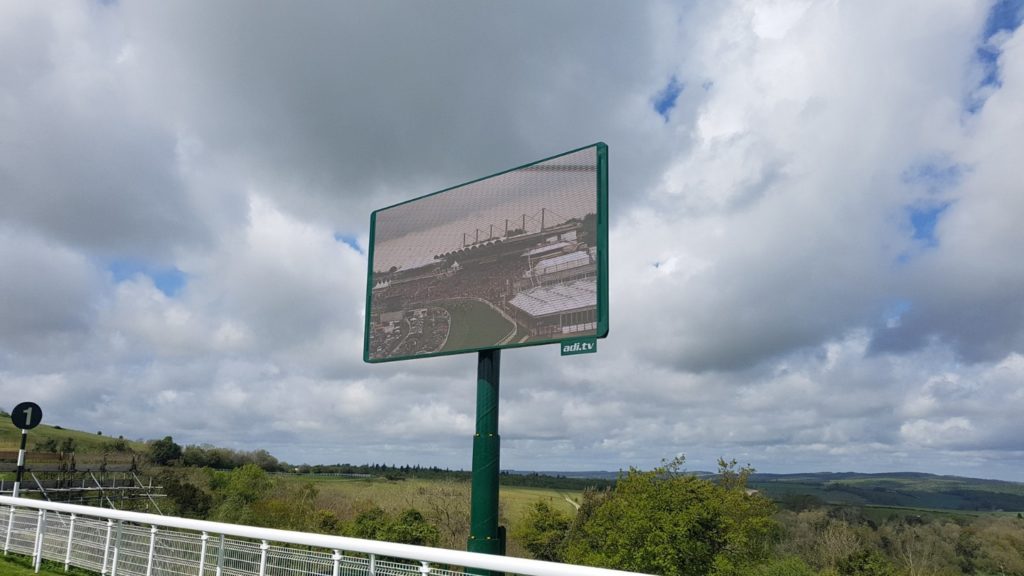 Fixed screens can be categorized in 3 different sections : standing , hanging, or wall mount. With each of these configurations many options to move the screen are possible. fixed, going up and down, rotating around one axis, rotating around two axis, … .
Screen
The screen structure will be made out of high grade steel pipes welded together to form a light and at the same time strong frame. On to this custom made screen structure we provide mountings to exactly fit the screen tiles of your choice, so they are easy to mount and dismount but also to get as much access as possible to the datacards at the rear of the tiles. At fixed installations we provide cladding at the back of the screen to protect the screentiles against all weather conditions. These cladding panels can be equipped with waterproof ventilation holes or entrance doors. Because fixed installations can not be build down at rough weather, we spend extra attention to the wind calculations for the specific screen on the chosen location. This ensures the customer the screen will not move at rough weather.
Mast
Mast for fixed installations with screens up to 30m² can be made out of square tubes or round tubes. Bigger screen sizes use round or octagonal masts. All these mast can have a galvanized finish or a metalized and spray painted finish.
Wall mount
Fixed screens without a mast are also possible. Depending on the wall or structure on which the screen will be mounted we provide a custom made fixation structure on which the screen and all other equipment can be fixed safely.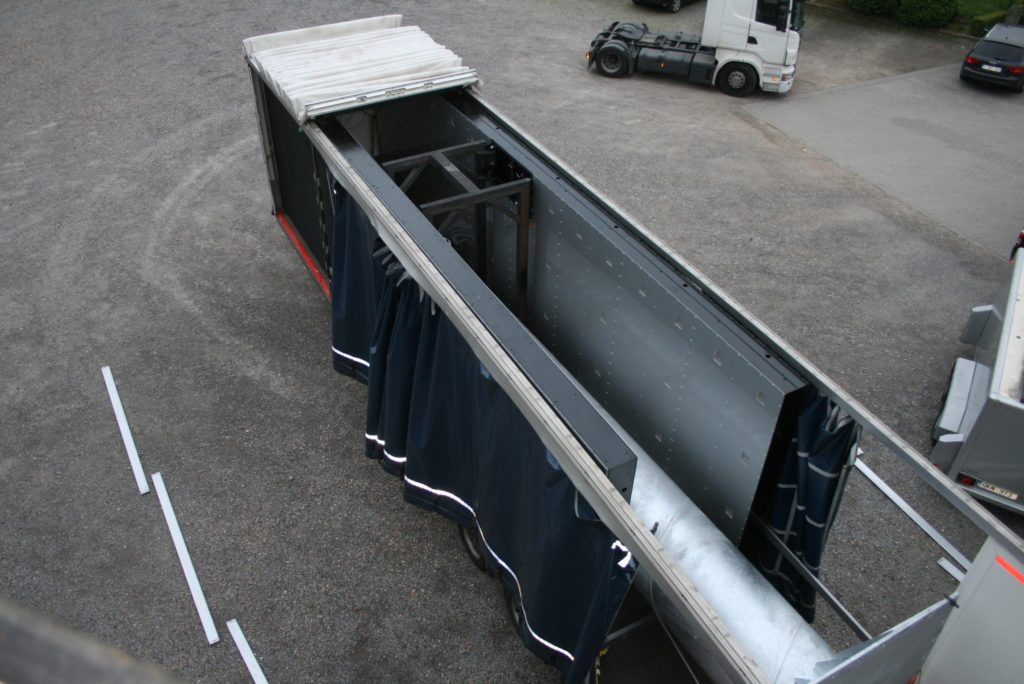 Transport
Each part of a fixed installation will be made so it fits in a normal trailers. This ensures the transport cost is as low as possible.
Some of our realisations