Outdoor car lifts
Car lifts for outdoor use can be provided with a roof which closes the hole in the floor when the lift goes down. This gives you an extra storage space in your basement to put your car safe and dry. The roof can withstand the weight of a car while the lift is down. Optional this roof can be provided with insulation to overcome condensation or to reduce heat losses. Led lighting underneath this roof is also possible.
Indoor car lifts
Custom made scissor lift
Depending on the lifting weight , traveling hight and space available, we design calculate, design and manufacture the perfect car lift to fit your needs
Fall down protection
A car lift is one of the easiest ways to get your car up and down, but it can also be dangerous during the up and down movement. During this movement a standard lift creates a hole in the floor which can be dangerous for kids or people who are unaware of this danger. To overcome this risk we created a fall down protection, which rises automatically when there is a risk of falling down and goes down when the lift is completely up or completely down so you can enter the lift platform.
Rotary platform
Rotating your car 180° or 90° while going down can make it in some situations a lot easier to leave or enter the lift platform.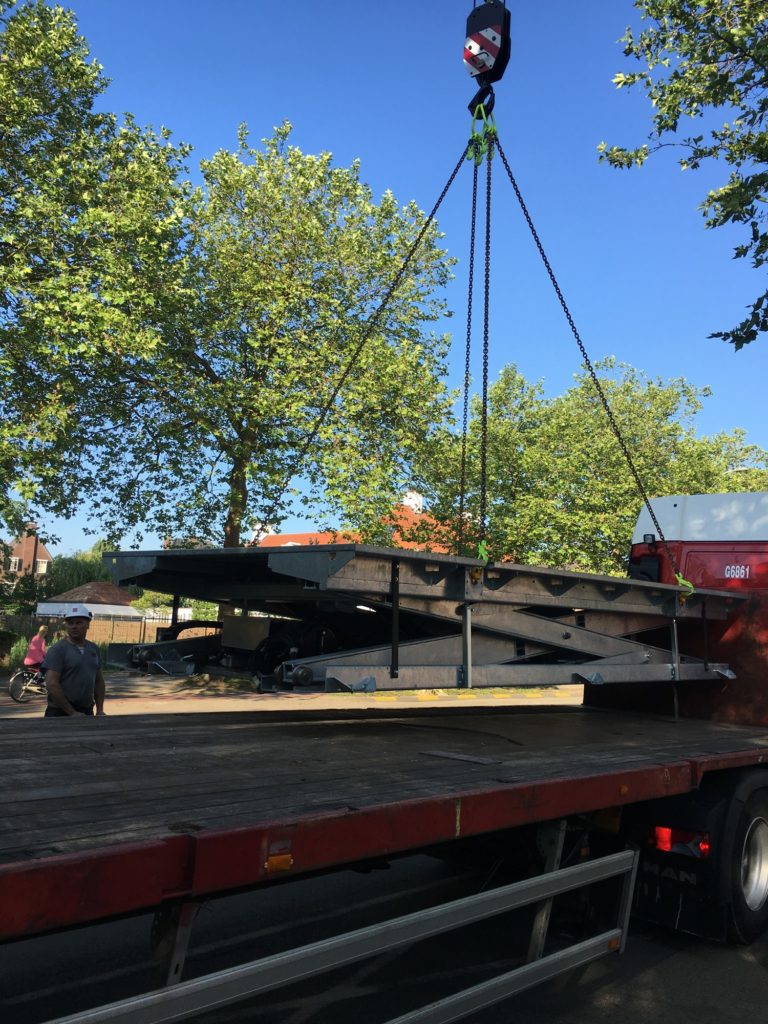 On site installation
Your lift will be fully assembled and tested in our factory after which it will be transported to the installation site. Our professional team of installers ensure a quick, clean and qualitative installation.